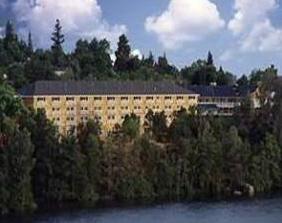 2017 CWEMF Annual Meeting

The California Water and Environmental Modeling Forum will hold its 23rd Annual Meeting from Monday, March 20 through Wednesday, March 22, 2017 at the Lake Natoma Inn in Folsom, California.
Program
Highlights of the 2017 Annual Meeting include:
Sessions on a wide variety of topics including DSM2, CalSim and CalLite, Instream Flow Management, Remote Sensing and GIS, SGMA, Central Valley Flood Protection Plan, OWHM, Water Storage Investment Plan, Climate Change, the California Water Plan, Integrated Water Resources Modeling, and more. Click here to view/download the Annual Meeting Program.


Presentation of the CWEMF awards during lunch on March 20




Keynote speech presented by Phil Isenberg (former State Assembly Member and former chair of the Delta Stewardship Council) during lunch on March 21.



Poster session - The poster session will be one of the highlights of the program on March 21. The posters will be displayed throughout the day and we will serve drinks and snacks at the end of the day to allow everyone to chat with the poster presenters. The instructions for the poster session are posted here.


Evening social and Annual Business Meeting at Sudwerk Brewhouse Grille (with light dinner provided) on March 20.




Lunch provided on March 20 and 21 if you register by March 6.



Registration

To register for the 2017 CWEMF Annual Meeting, please click the link to register online. You may also register by mail by completing the Registration Form



and mailing it with the appropriate fee to the CWEMF address on the registration form.
Lodging
We have reserved a block of rooms at the Lake Natoma Inn for $95 per night.

If you wish to stay at the Lake Natoma Inn, please make your reservations with the Hotel by clicking here.

Please make your reservations at least two weeks in advance because the CWEMF block of rooms will be released to others on March 6.
Students Free
The 2017 CWEMF Annual Meeting is free for students giving presentations, presenting posters, or giving a pop-up talk (a $400 value) after signing up for a student membership ($10).

Students will also be asked to assist with various duties, including setting up poster boards, helping with registration, and providing assistance to CWEMF's Executive Director as needed.
Professional Development Hours
Your attendance at the 23rd Annual Meeting will entitle you to earn up to 20 Professional Development Hour (PDH) units, which many licensure and certification agencies require to demonstrate continuing professional competency.

In general, one PDH is equal to one full hour of attendance.


Reporting is done on an honor basis where attendees maintain their own records and email to CWEMF the number of hours in attendance.
Getting to Folsom
There is plenty of parking at the Lake Natoma Inn and nearby parking garage; however, if you would like to take light rail, the Historic Folsom Light Rail station is just a five minute walk from the Lake Natoma Inn.
If you have any questions, please contact the CWEMF's Executive Director, Elaine Archibald at elaine.archibald@comcast.net or (916) 736-3713.